Complete Project Review
Project Estimate

Schedule
| | |
| --- | --- |
| MON-FRI: | 9:00AM – 5:00PM |
| SAT & SUN: | CLOSED |
| | |
926 N Lake Rd
Spokane Valley, WA 99212

509-241-3038
gibsonperf@aol.com
We build the most Powerful and Reliable engines around!
We are a full service custom engine shop with the knowledge and experience to turn any project, big or small, into a true driving experience.

Services
Serving Spokane and the surrounding area since 2011
Over 5,000 custom engine builds
Over 10,00 projects
30+ years combined shop experience
There is not another builder/mechanic that I trust or will go to.











—

Brett Sipe

( Brett Sipe )

Like many classic car owners I have owned my mustang since I first started driving. I had always wanted to have an engine built for the car but thought it would be something that never happened until I was retired and had more money. One day on my way home from work I drove past Andrew's shop and decided to stop in and dream a little. After talking with Andrew for a few minutes he quickly proposed an option for a build that would be feasible for me. The 350hp/302 build turned into a 500hp/347ci build that still runs amazing after 8 years and has had ZERO problems. Needless to say I am thoroughly impressed and pleased with Andrews expertise. He offers a truly custom build that he treats as if it was going in his own car. There is not another builder/mechanic that I trust or will go to.

Andy comes with our highest recommendation.











—

Ron & Leslie Cunningham

I have been using Gibson Performance for all my automotive needs for several years. On more than one occasion Andy has discovered something that could cause serious problems without attention, in the near future. He's always called, explained the situation and left the decision to us. In the long run this has saved us countless dollars. His labor rates are a terrific value and the time spent on repairs is always less than I expected. My wife and I could not be more satisfied and Andy comes with our highest recommendation.

Gibson Performance will always get my business.

I brought what I thought was a ready to run 460 to Gibson Performance after nearly a year of tinkering. It turned out my engine was a ticking time bomb just waiting to explode and my patience had run out; I was ready to give up and dump the whole project.  Andrew was able to calm me down and help me through the tough parts. Now I have 500hp fire breathing Bronco that will make any motor guy smile - it's now my favorite toy! Andrew is so knowledgeable and yet can make me (not a gear head) understand what is wrong and what the fix is.  Gibson Performance will always get my business. "Thank the Lord for the Big Block Ford" and Gibson Performance Engines!!"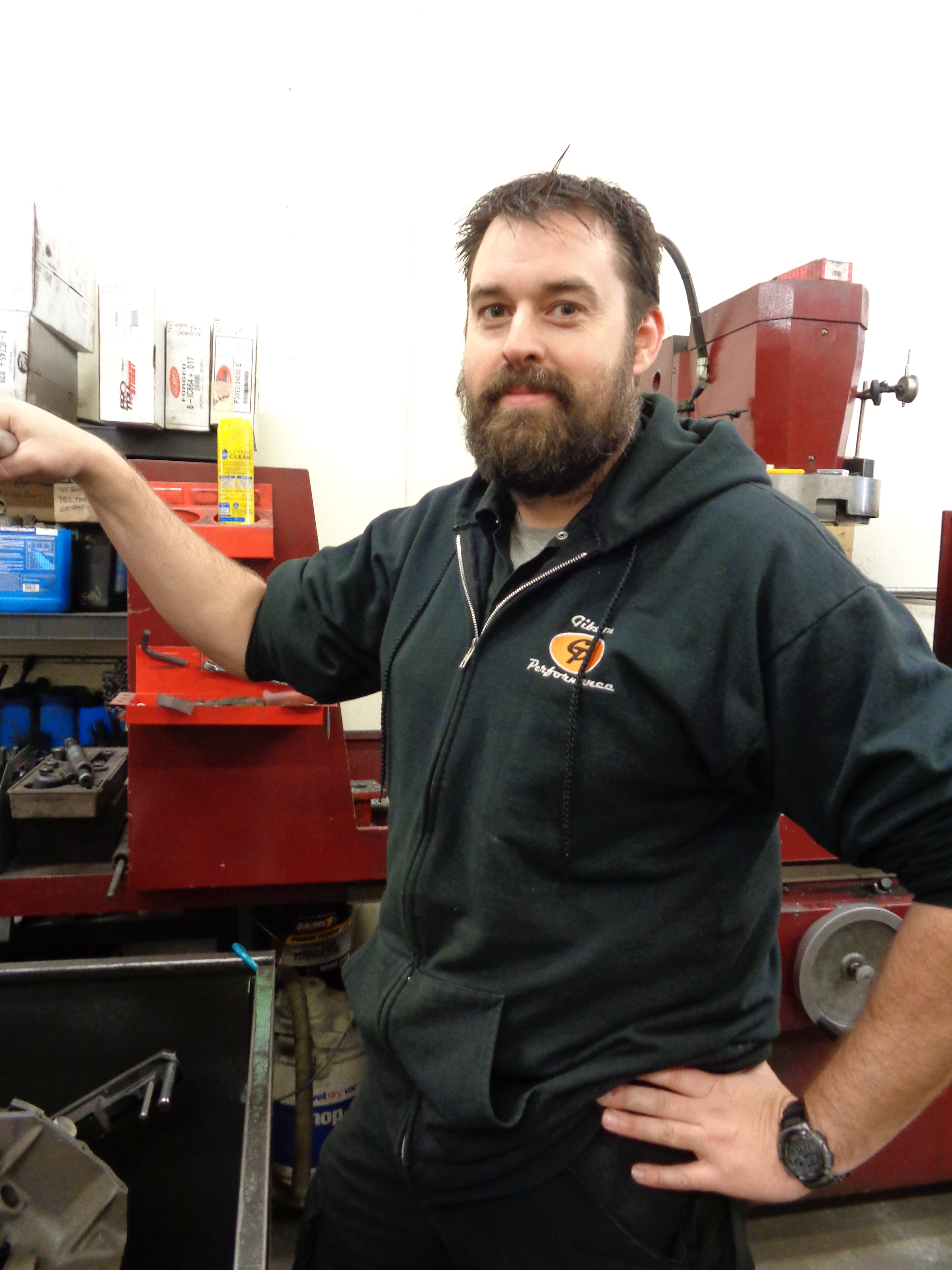 Owner-Builder
Tel: 509-241-3038
Andrew graduated from Spokane Community College in 2002 with dual A.A.S. degrees in Automotive Machining and Automotive Technology. He was named "Student of the Year" in Automotive Machining in 2001 and graduated with honors in Automotive Technology. Andrew has been working in the Automotive Industry since 2001 and started Gibson Performance Engines in 2011.
Andrew is extremely passionate about his craft and it shows in every engine that he and the crew build. He takes the time to listen to each customer to ensure they get exactly what they are dreaming of. Andrew prides himself in the amount of care, knowledge and expertise he and his crew put into each and every project. There is an ongoing commitment and drive that Andrew possesses that is second to none.
In his spare time, which is hard to find, Andrew enjoys spending time with his family and trying to figure out how to work on his own projects!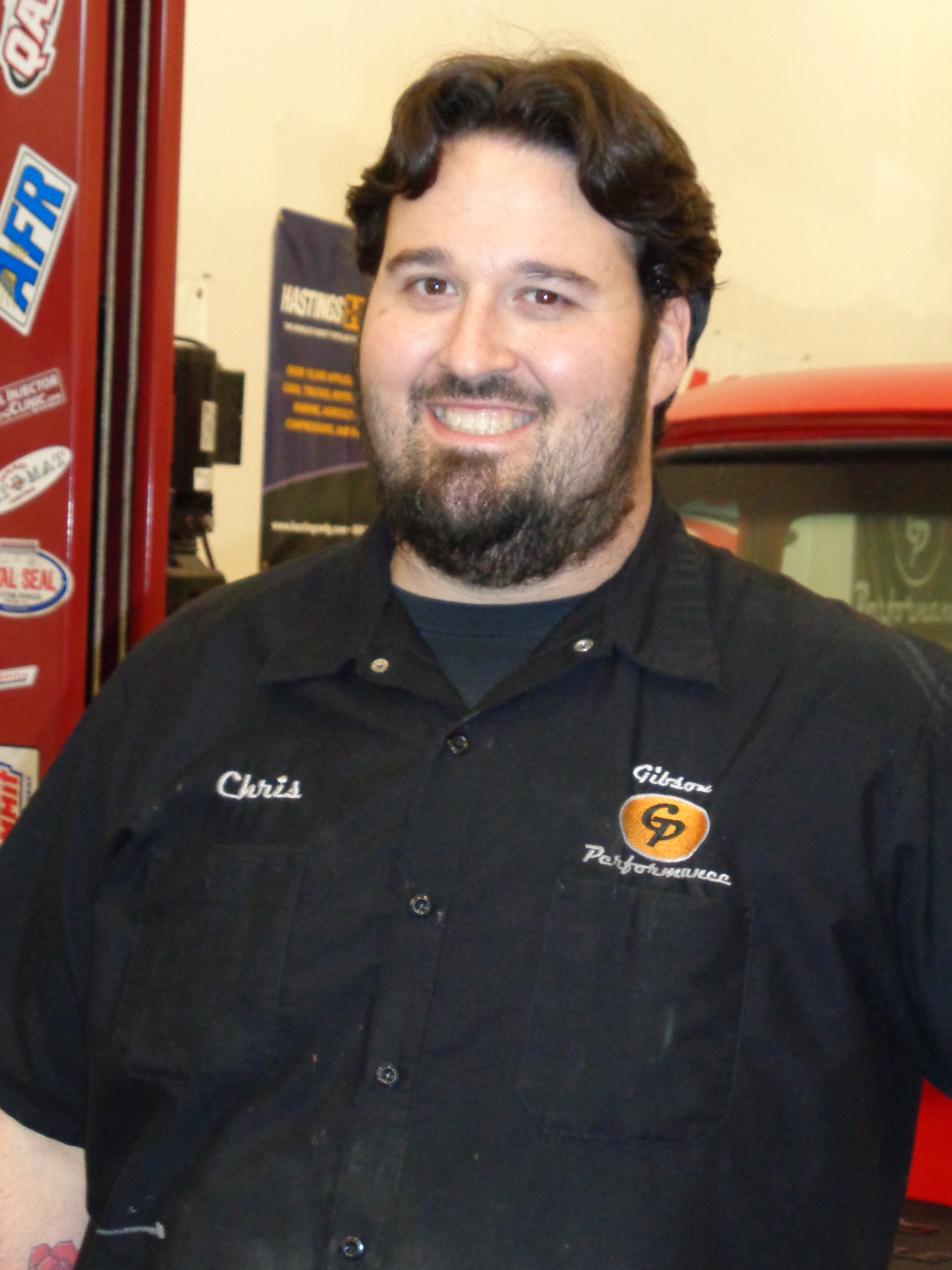 Chris Stein
Technician
Tel: 509-241-3038
Chris is a Certified Master Mechanic and has an A.A.S. degree in Automotive Machining from Spokane Community College with 18 years of overall experience in the automotive industry with 13 of those years in engine building.
Chris brings attention to detail and a tenacious attitude to ensure that the customer gets exactly what they want. He will ensure that his work is of the highest quality and will not be satisfied until the customer leaves happy.
In his spare time, Chris enjoys spending time with his family and friends. He also enjoys camping, fishing, playing music, golfing and racing.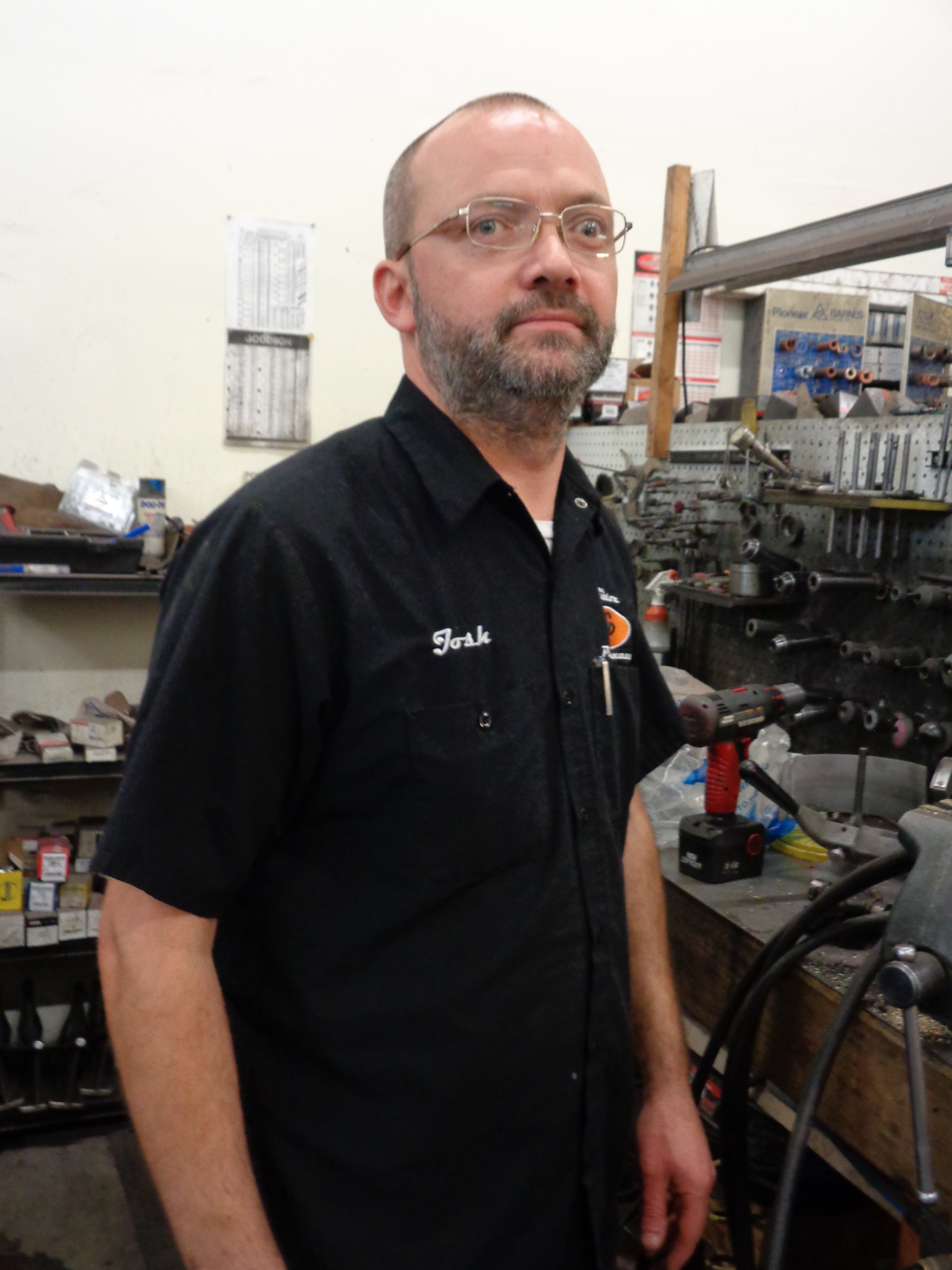 Josh Hall
Technician
Tel: 509-241-3038
Josh has 19 years of experience in CNC machining and production supervisory rolls with companies throughout the Spokane area.
Josh brings knowledge and a willingness to do what it takes to ensure that every project that leaves Gibson Performance Engines is of the highest standard and quality. He is passionate that each customer leaves happy, satisfied and excited to enjoy their new toy!
Josh enjoys spending time with his family and friends. He especially loves hiking with his son and dog.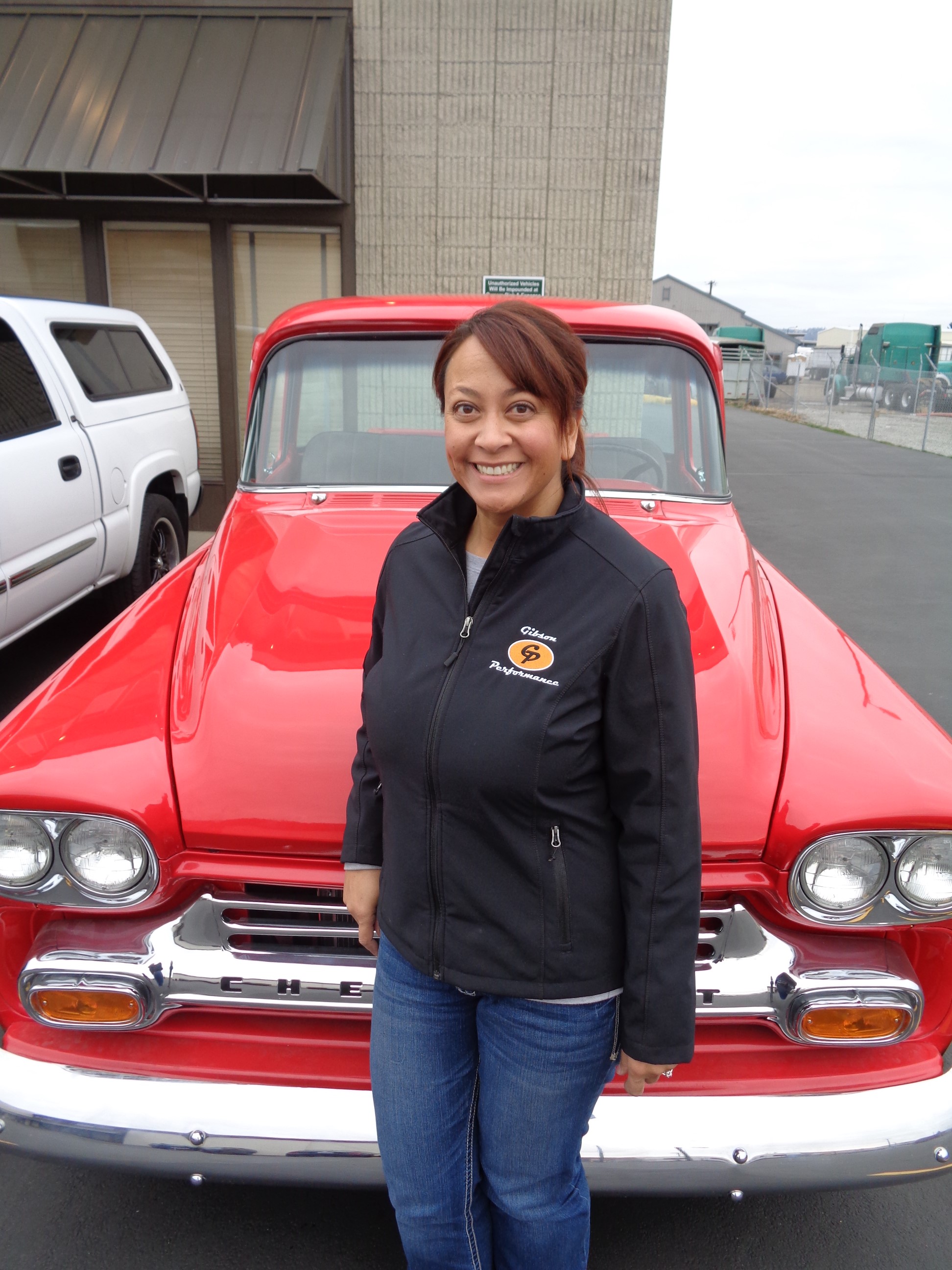 Patty Gibson
Office Manager
Tel: 509-241-3038
Patty worked in the dental field as a surgical assistant/manager for over 17 years and loved what she did and who she worked with. However, she decided it was time for a change. She decided to retire at the ripe old age of 37 to help Andrew at the shop and pursue a new career as a school bus driver.
When Patty isn't driving for Freeman School District, she is at Gibson Performance Engines answering phones, running errands, doing computer work and whatever else is needed.
In her spare time, which is plentiful and amazing, she is raising her flock of chickens and ducks, pursuing new homesteading adventures, experimenting with new recipes and spending time with Andrew and their kids.